Shrewsbury Family Dentistry - Dr. Fabio C. Beltran
We are proud to provide a state-of-the-art facility for the highest quality dental care available in Shrewsbury. It is one of our top priorities to protect the well-being of our valued patients. For this reason, our office meets and surpasses all OSHA (Occupational Safety and Health Administration) and CDC (Center for Disease Control) standards. We are confident that you will feel right at home in our office as we welcome all patients as if they were family.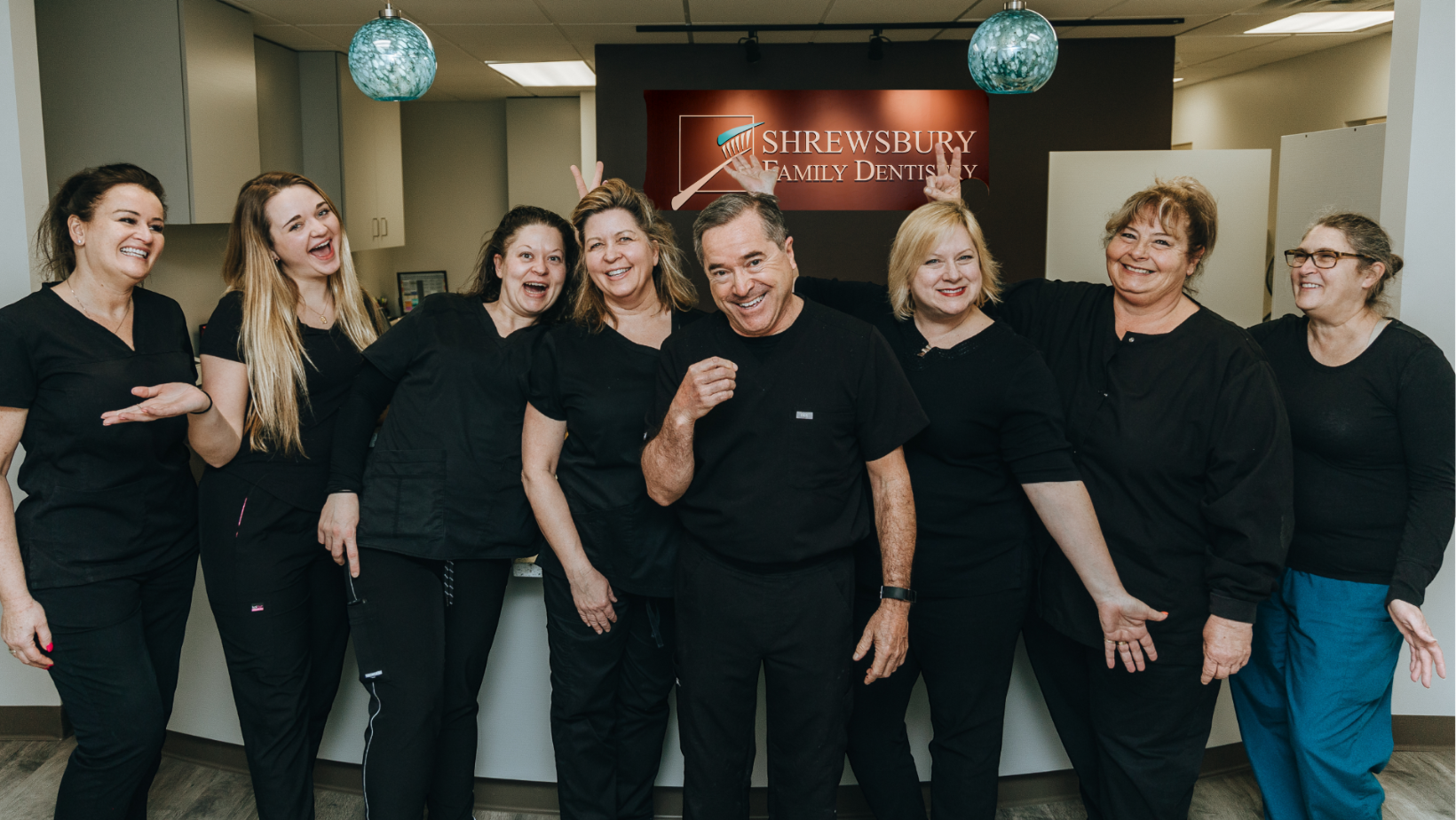 Patient Medical Privacy Policy
It is important to us to create a treatment plan that is specifically designed to meet your needs. Before seeing the doctor, we require all patients to complete and update as necessary our Patient Medical History and consent form.
It is vitally important that you complete this form fully and to the best of your knowledge so that we are able to best serve you. Please understand that we will protect your information as required by the Health Information Privacy Accordance Act.

Appointments
If you would like to make an appointment, please contact our office by phone or email.. Our office facilitates communications and emergency calls and appointments are available and welcome, especially for new patients seeking help.

Financial
We require that all patients complete a financial agreement , patient medical history form and bring all insurance information, including employer and employer address prior to your initial visit.
Following a complete examination and diagnosis, a treatment plan will be discussed. At this time you will be given an estimate of your financial obligation. Full Payment is due at the time of service, unless other arrangements have been made. You are responsible for payment regardless of your insurance coverage.
Dental treatment requiring lab work, such as but not limited to crowns, dentures and partials, must be paid upon insertion. For any orthodontic treatment to begin, a down payment is required, and the balance paid off during the treatment period. All fees based on contract.
We're here to help you - not only in deciding your treatment options, but also in choosing a payment option that is most convenient for you. We will be happy to assist you with your questions and concerns.
We will do everything we can to help you afford the treatment you need and want. For patients who require major work, a complete payment plan is designed with an appropriate payment schedule. Forms of payment accepted by the office are check, cash, or the following major credit cards; Mastercard, Visa and Discover.
We also offer an "in office" financing program for smaller balances, or longer term financing through CareCredit . For more information, please click here.

Insurance Policies
We would like you to know in advance, we work with any dental benefit plan that allows YOU to freely choose your dentist. While we are not currently a preferred provider for any dental insurance plan, if you have a P.P.O plan, you may use your dental insurance with us and be reassured that we will gladly help you to prepare and submit all of your insurance claims for dental treatment. If there is a remaining balance after your insurance company pays, YOU are responsible for the balance.
Employers offer dental benefits to help YOU pay for a portion of the cost of your dental care. Dental plans are designed to share the cost of your dental care, not necessarily to completely pay for those costs. Almost all dental benefit plans are the result of a contract between the plan sponsor ( your employer or a union) and an insurance company. The amount your plan pays is determined by the agreement negotiated by your employer with the insurance company.YOUR dental coverage is determined not only by your dental needs, but also , how much your employer contributes to the plan. Our fees reflect the quality of services and care that our patients deserve.
We believe it is important to provide the highest quality of dental care and to make this care affordable to you-our patient.
Our recommendation for your care and the state-of-the-art dentistry we offer represents the best value for your out-of-pocket expenses.
We welcome and encourage your questions and concerns.
Note: If your insurance company had not met their payment obligation for your treatment within 90 days, you will be responsible for the balance owed to Shrewsbury Family Dentistry.
Missed Appointments 
When you make an appointment with our office we reserve a time especially for you. We work hard to ensure that your dental needs are met. Please be courteous to our staff and fellow patients by keeping your scheduled appointment. If you are unable to keep your scheduled appointment, please inform us as soon as possible. We require a 24 hour advance notice of cancellation.
A minimum fee of $50.00 may be charged to your account for broken appointments based on the amount of time reserved for you.
Past Due Bills 
Due to increased costs associated with billing and collecting, we have enacted the following policy: Any account that is past 90 days will be charged a $5.00 re-billing fee per cycle.