Dental Implants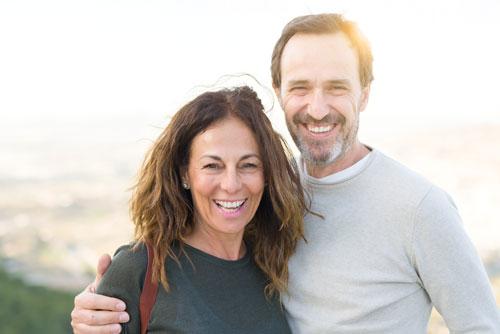 Dental implants are a fantastic option for patients who have a single missing tooth or multiple missing teeth. After years of amazing technological innovation, the modern dental implant is virtually indistinguishable from the natural tooth, both in form and function! Our cosmetic dentist, Dr. Fabio Beltran, and his dental team at Shrewsbury Family Dentistry offer full, comprehensive dental implant procedures that can be performed right here at our practice.
Implant Benefits:
Speaking and chewing with comfort and confidence
Designed to be permanent
Stability – implants are sturdy and will not slide in the mouth
Regular brushing and flossing is enough for maintenance
You won't be able to tell the difference between the implant and your natural teeth!
There are 2 Types of Implants:
Single Tooth Implants - for patients missing a single tooth. The patient's gap is filled with a beautiful, natural-looking replacement that improves both the bite and appearance of the smile.
Multiple Teeth Dental Implants - for patients missing multiple teeth. The patient's ability to speak and chew will be drastically improved. Expect an instant confidence boost after major noticeable improvements in smile and bite!
Mini Dental Implants
Mini dental implants are an excellent teeth replacement option for patients looking to have their work done in one visit with a minimally invasive procedure. Mini Dental Implants have the same structure as regular implants, but are slightly smaller in form, just as the title implies. Mini Dental Implants can replace dentures, bridges, and crowns; while also suitable for securing loose and lower arch dentures. MDI can be installed without sutures, in only one visit, using only local anesthesia!
Mini Dental Implants require the same maintenance as natural teeth - regular brushing and flossing.